2023 Pre-Apprenticeship Training Program
Are you interested in gaining experience in the skilled trades?
Contact us to inquire more about our General Carpentry Training Program. We include introductory secondary trades in our Pre-Apprenticeship Training programs, such as Welding, Plumbing, Drywalling & Acoustics.
Please be advised that each Cohort does not offer the same secondary trades.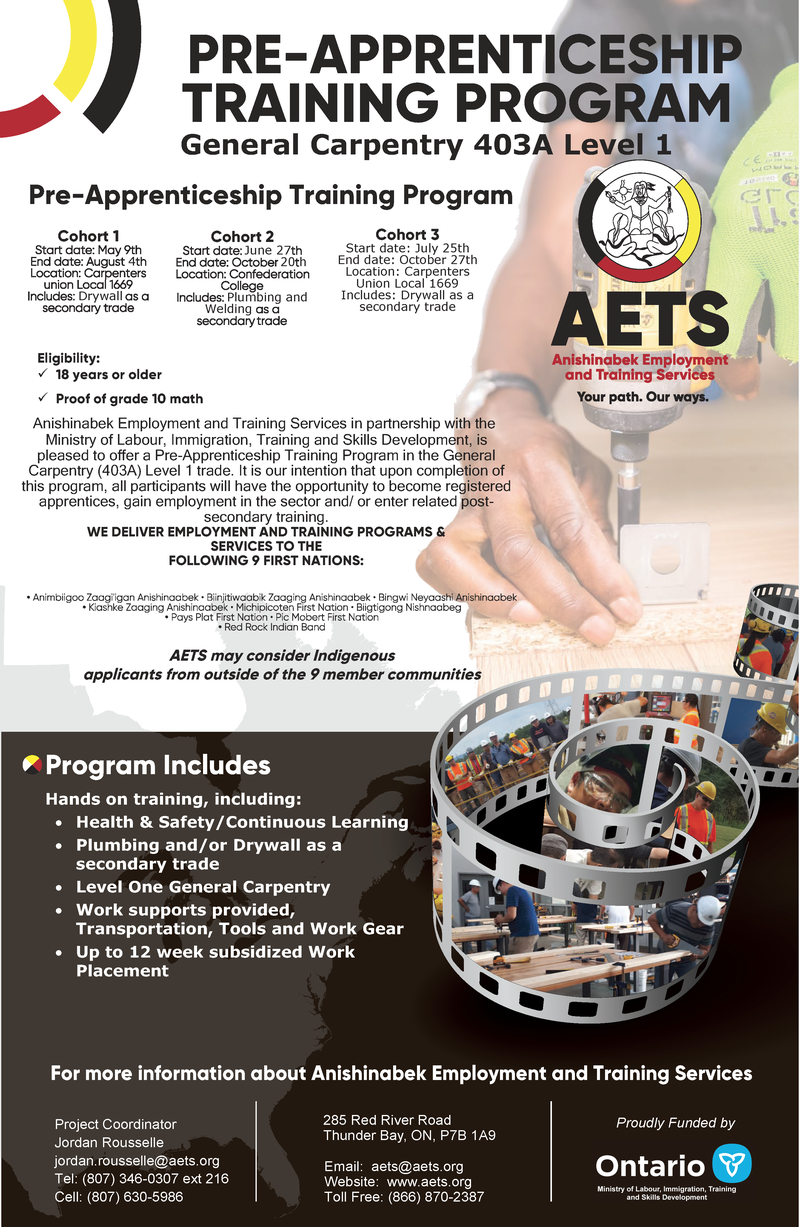 Application
PATP Cohort Application Deadlines:
Cohort 1 – May 5th 2023
Cohort 2 – June 16th 2023
Cohort 3 – July 14th 2023
For furthering questions & inquiries please contact:
Project Coordinator: jordan.rousselle@aets.org
(807) 346-0307 EXT 216
Liaison Officer: lorraine.keough@aets.org
(807) 346-0307 EXT 209
Liaison Officer: sheryl.singleton@aets.org
(807) 698-5612 EXT 302
Intake Assistant: emily.mccauley@aets.org
(807) 346-0307 EXT 205
Media