Board Governance Training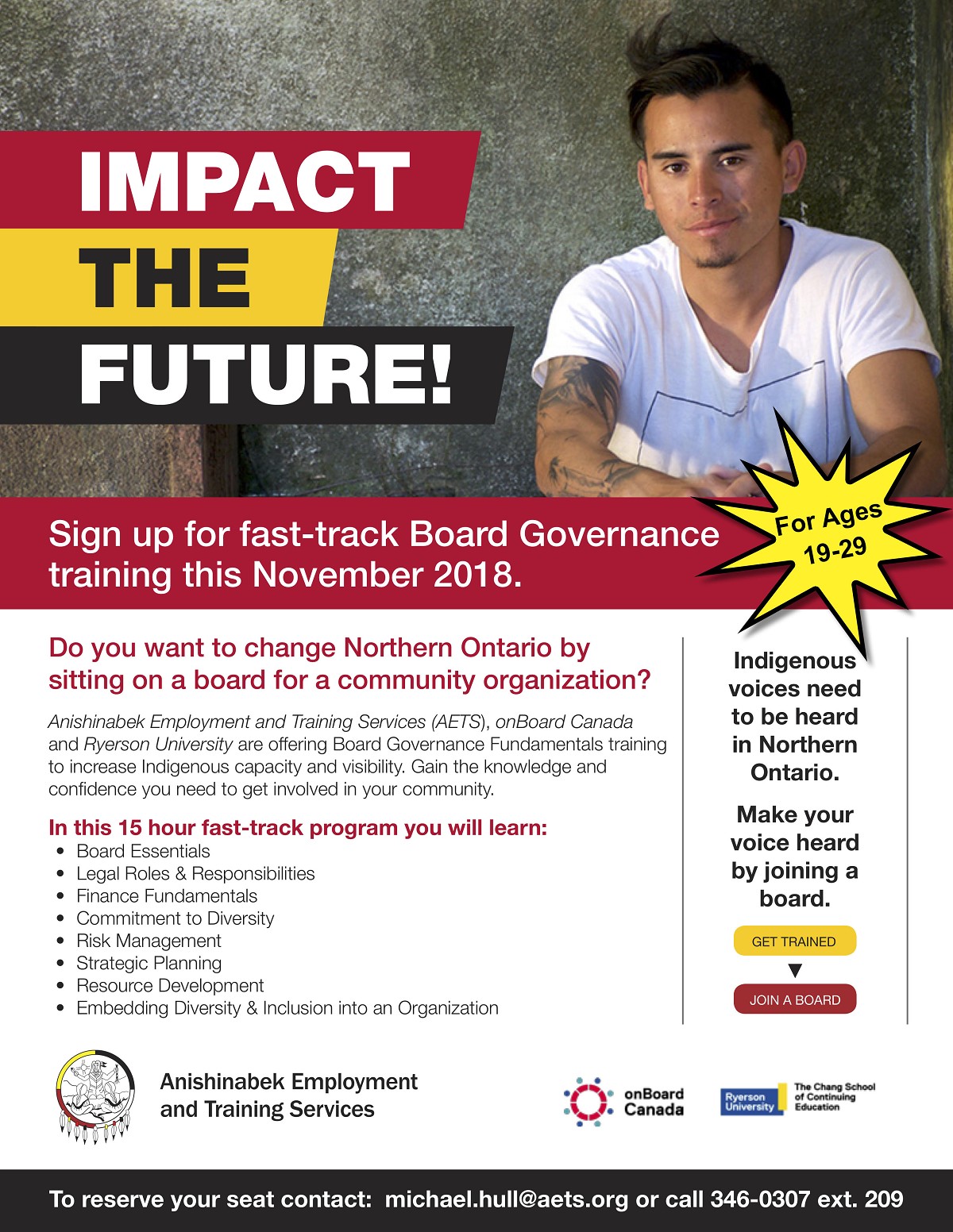 AETS, onBoard Canada and Ryerson University are offering facilitated Board Governance Fundamentals training to increase Indigenous capacity and visibility. Board Governance Fundamentals training offers high quality and accessible knowledge and skills on the fundamentals of board governance. The training covers foundational areas of board governance including board essentials, legal roles and responsibilities, finance fundamentals, commitment to diversity, strategic planning, risk management and resource development.
Board Governance Fundamentals training is designed to develop skills and knowledge to become an effective board member. Each section is presented through a series of modules built upon a foundation of lived experiences, case studies, and best practices. The training was developed by onBoard Canada in consultation with many accomplished leaders in board governance.
Board Governance Fundamentals training represents a $250 value which is being offered free of charge at this time. Class sizes will be limited. AETS intends to deliver this training during the month of November. Precise times for the training will be determined after connecting with individuals expressing interest in the training.
Please contact the AETS Life Skills Officer as soon as possible to express your interest in securing a seat for this training. To reserve your seat and identify your availability for the training, please email tannis.kastern@aets.org or call 346-0307.